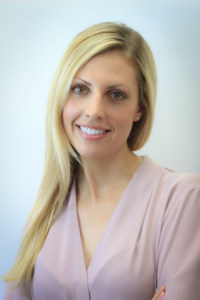 Angela Caron
Ph.D., C. Psych.
Angela provides psychological assessment and treatment services to individuals and couples presenting with a variety of concerns. Her areas of special interest include relationship difficulties, trauma and abuse, sexuality, depression, and anxiety.
Angela uses an integrative approach to psychotherapy based on her training and experience in emotion-focused, experiential, and cognitive-behavioural therapy approaches. She strives to create an atmosphere of safety, openness, and respect, and endeavours to create a caring, compassionate therapeutic relationship with her clients. Angela places great importance on acceptance and inclusivity, and warmly welcomes individuals and couples from all walks of life.
Angela earned her Ph.D. in Clinical Psychology at the University of Ottawa. She completed her pre-doctoral residency at the University of Ottawa's Centre for Psychological Services and Research. She also gained clinical experiences through training at a broad range of hospital and community-based clinics, including the Ottawa Institute of Cognitive-Behavioural Therapy, The Ottawa Hospital (Maternal Fetal Medicine Unit), the University of Ottawa Couple and Sex Therapy Training program, and the Ottawa Mindfulness Clinic, during which she treated a wide variety of clients experiencing problems such as relationship difficulties, interpersonal trauma, post-traumatic stress disorder, concerns related to sexual desire and dysfunction, anxiety, and depression.
Angela provides clinical supervision to doctoral students in the Clinical Psychology program at the University of Ottawa. She maintains memberships in national and international professional organizations, and participates regularly in continuing education programs through conferences and workshops. She is a registered member of the College of Psychologists of Ontario.