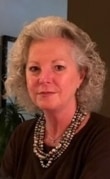 Marilyn Keyes, Ph.D., C. Psych.
Psychologist
Marilyn joined the OCFI in October 2002. Since then she has helped many individuals and couples find their way through, and out of, different types of distress. Marilyn enjoys helping individuals who want to improve their interpersonal relationships, who are going through difficult life transitions, and those dealing with feelings of anxiety, depression or grief. She believes in collaborating with her clients to develop a plan that is uniquely tailored to the individual and that, in keeping with research findings, a warm, respectful, and accepting therapeutic relationship between therapist and client is essential for success. Marilyn works hard to be in tune with her clients so she can see the world through their eyes. While Marilyn primarily uses an experiental/emotion-focused approach, she also has training and experience in interpersonal and cognitive-behavioural therapy.
Marilyn completed her doctorate in psychology at the University of Ottawa in 2001 and was registered as a psychologist with the College of Psychologists of Ontario in 2003. She is a member of the Canadian Psychological Association and a member of Council with the College of Psychologists of Ontario. She is also a member of ICEFT and an approved supervisor of Emotionally Focused Therapy.