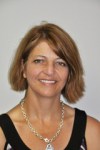 Marleen MacDonald MSW, RSW
Marriage and Family Therapist
Marleen has her Masters of Social Work, and is experienced working with individuals, couples and families.
She has worked with people dealing with addictions, relationship dysfunction, anxiety, depression, and family conflict.
Marleen continues to develop her experience with children as well, working with children's anxiety, adjustment difficulties, self-esteem and improved coping.