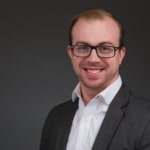 Orrin-Porter Morrison
Ph.D.
Orrin-Porter is a psychologist under supervised practice who works with adults. His areas of focus include working with depression, anger, low motivation, anxiety, OCD, relationship concerns, trauma, childhood neglect, difficulty managing and engaging with emotion, and suffer from extreme distress (e.g., suicidal contemplation, hopelessness). In addition, he works with clients who struggle with cultural, diversity, and religious concerns.
Orrin-Porter uses an integrative approach to therapy that emphasizes increasing one's awareness of their current experience and patterns in their behaviour, usually through using Emotion Focussed Therapy or Acceptance and Commitment Therapy although he also combines elements of Interpersonal and Dialectic Behavioural interventions. Regardless of the intervention, he believes that establishing a collaborative relationship that is both safe and trusting is key to the therapeutic process, and he develops a treatment plan that is tailored to your own individual needs, with the goal of increasing your quality of life, functioning, and ability to be the person you want to be.
Orrin-Porter received his B.A. in psychology, M.A. in Clinical Psychology, and Ph.D. in Clinical Psychology from the University of Windsor. He has worked in a variety of clinical settings including the Centre for Psychological Services and Research (University of Ottawa), the Ottawa Institute of Cognitive Behavioural Therapy, and the Psychological Services and Research Centre (University of Windsor).