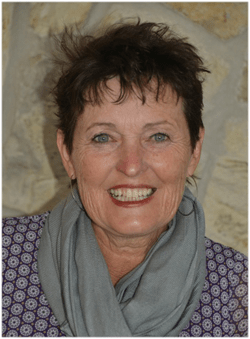 Gail Palmer - MSW, RMFT
Marriage and Family Therapist
Gail Palmer, one of the Founding Members at the OCFI, has her Masters in Social Work and is a Registered Marriage and Family Therapist.
Gail has worked in the mental health field for the past 40 years and devotes her time currently to teaching and supervising therapists in couple and family therapy. She is known internationally for her trainings in Emotionally Focused Therapy and is an innovative and energetic therapist with a warm and personable style. Her passion is to help families build strong bonds thar foster resilience for children. She dedicates most of her time writing , teaching and supervising therapists in applying EFT In the family context.
Gail is a certified EFT therapist, supervisor and trainer and teaches at Oxford University in Great Britain and Wilfred Laurier University in Waterloo.